ASBESTOS REMOVAL
Asbestos removal may be necessary in older homes and commercial buildings that were built between 1930 and 1950. During that time, most homes were insulated with the substance.
Environmental Construction Solutions knows how to safely remove the asbestos airborne particles that exist in some of today's residential and commercial properties.
Proper asbestos removal involves several steps: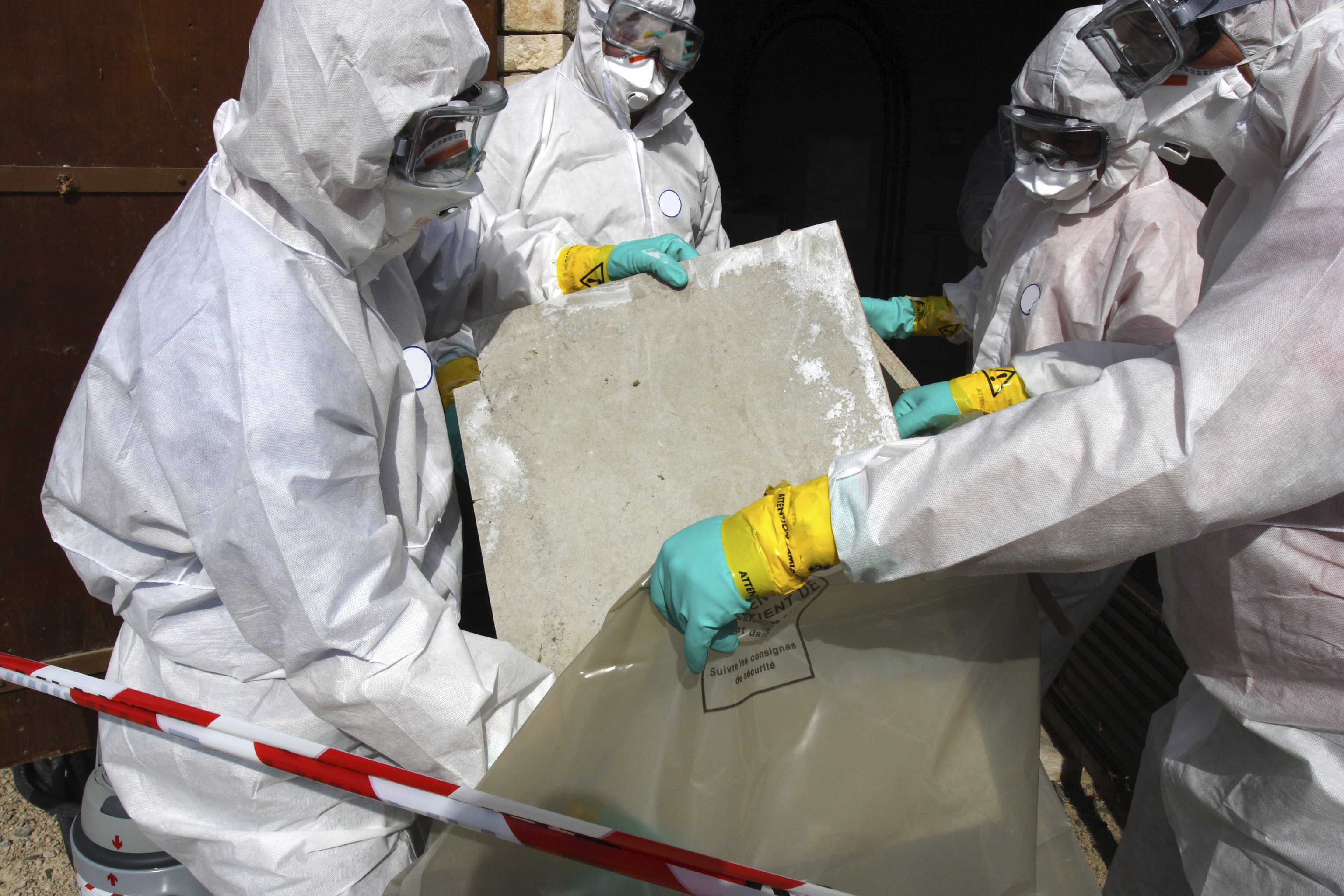 Taking air samples to an independent testing firm before and after the work has been completed.
Sealing the containment area off from the rest of the building.
Maintaining negative pressure machines throughout the abatement and remediation process.
Disabling electrical and HVAC systems within the work area.
Placing seals over all openings as well as on walls, ceilings and floors that are not being abated.
Vacuuming, wet wiping and sealing objects that can't be moved.
Wearing OSHA-required suits, masks, gloves, boots and respiration protection devices to ensure the safe removal of asbestos.
Placing asbestos in gooseneck-secured waste bags, sealing them and then placing them in a labeled and protected waste unit, away from the public.
Contact us today for your free consultation concerning our safe and efficient asbestos removal service.
Environmental Construction Solutions is authorized to perform asbestos removal in New York, New Jersey and Connecticut. It is licensed and certified by the Department of Labor in New York and New Jersey and by the Department of Public Health in Connecticut.